If you're struggling to construct marketing campaigns that positively impact the growth of your home service business, you're in the right place. That's because you're about to gain a complete understanding of the potential postcards hold when it comes to helping you gain new, high paying clients. If you were previously unaware of the impact postcard marketing campaigns could make on your home service business, continue reading. You'll find all of the insights the marketing specialists at GrowMail have used to help home service businesses just like yours grow for the past 20 years.
By Getting Your Community Familiar With Your Services
Big-time athletes don't come out prior to receiving a big introduction. The same goes for big-time home service businesses. Before you can begin landing your dream clients, you need to make a huge introduction, informing your community about all of the services you provide. But the internet is more crowded than ever, and you can't go door-to-door advertising your services while still completing your work. That's where postcards enter the pictures.
Postcards are an ideal method for communicating to your neighborhood who you are, what services you provide, along with how they can get a hold of you to solve their problems. A well-designed postcard that showcases your capabilities with vibrant photos is ideal for doing all of the above. If you don't have the time, or the artistic chops to design the postcard yourself, you can always lean on the award-winning creative team at GrowMail to design it for you.
Postcards Make Booking Service Calls Easier for
Even if your community knows exactly who you are and what services you provide, you need to make it as easy as possible for them to get on your calendar. If you don't, they'll head straight over to Google where they'll potentially hire a competitor. It goes without saying that your postcards need to feature your name and contact information, but you can't stop there.
Let's say for instance someone is interested in your services, so they call in but the line is busy. Then, they enter the name of your home service business, but wind up clicking on the ad of a competitor. That's how easy it is to lose high-paying customers who had every intention of booking with you. Fortunately postcards can help you overcome this type of situation using QR Codes.
QR Codes: Instead of simply listing your website and contact information, including a QR code allows recipients of your postcard to seamlessly book services. All they need to do upon receiving your postcard is open up the cameras on their smartphones. This will direct recipients onto your booking site, making the journey from lead to customer as frictionless as you could hope for.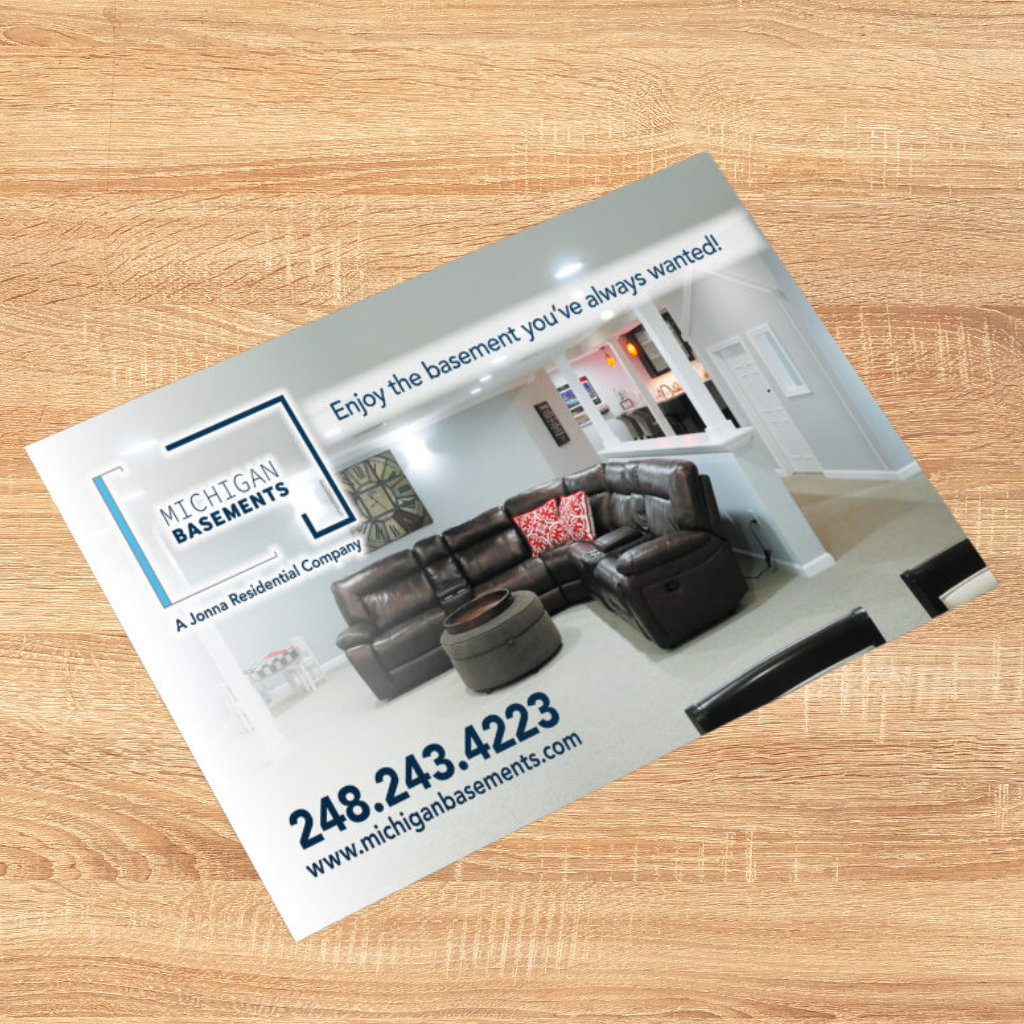 You Can Easily Tracking the Impact of Your Postcard Campaign
Another common roadblock in the way of success for your home service business is continued investment in failing marketing strategies. One of the best ways to avoid it is by making an effort to track the results of your marketing efforts. And there are numerous ways you can go about tracking the success of your postcard marketing campaigns, including:
Unique Landing Pages: A unique landing page allows you to create a cohesive experience from the mailbox to the web. That's because your unique landing page can be tailored to mirror the messaging and graphics of your postcard, helping to reinforce your brand.
Special Postcard-Exclusive Discounts: This tracking method is as simple as it sounds. Simply provide recipients of your postcard with a special discount that you won't apply to your other marketing campaigns. Doing so will provide you with an indication of how many people found and began using your services thanks to your postcards.
Tracking Phone Number: Adding an additional phone line and listing it onto your postcards is another simple way you can track the impact of your postcards. Once your postcard marketing campaign concludes, go back and see how many phone calls you generated from your postcards to gauge how effective they were.
Postcards Allow You to Build Trust Among People Who Are Skeptical About Your Home Service Business
The struggle is real when it comes to building enough trust with prospective clients to get them to book with you. But involving postcards in your marketing efforts could be exactly what it takes to begin earning trust for numerous reasons. One of the biggest is the fact that direct mail is among the oldest and most trusted methods for brands hoping to connect with future customers. Another is that you can leverage different types of user-generated content within your postcards.
Some examples include:
Five-star or A+ ratings and reviews from the Better Business Bureau, Google, Yelp or Angies.
Photos of your successful previous projects that have been shared online.
Any awards, or certifications your business has received.
Positive mentions/comments regarding your brand on social media.
A formula including a vibrant postcard design, undeniable offer, feedback from people that are familiar with your brand and the right mailing list should render your postcard marketing campaign successful. So what are you waiting for? You can begin receiving the results you need from your marketing efforts as early as today.
Begin Scaling Your Home Service Business With GrowMail!
Getting started on your next postcard marketing campaign is as simple as getting in touch with the knowledgeable, friendly marketing specialists at GrowMail at your earliest convenience. Our team knows what strategies deliver for home service businesses, and we're eager to put them to work for you. Once you're ready to begin unlocking the potential of postcard marketing, book an appointment with GrowMail. Once you begin seeing how your home service business benefits from the power of postcard marketing, it'll remain a fixture of your marketing toolkit.