Postcard Discounts Zones
Deliver postcards to a targeted group of neighborhoods for up to 40% less than an Every Door Direct Mail or Saturation Mail campaign.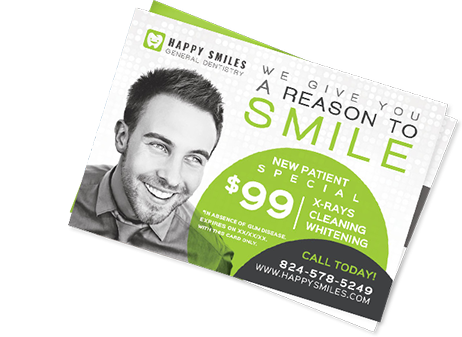 How Are Postcards Rates So Low?
GrowMail's software sends millions of postcards. The software's artificial intelligence scans and identifies areas where printing efficiencies and postage savings can be realized from our scale. We create discount zones in these areas to reduce the cost of mailing a postcard campaign.
Everything Included for 19 Cents
Targeting, printing, postage, and mailing the postcards to neighborhoods you select. There's no need to purchase a mailing list, choose a type of postage or worry about printing. Our team of designers will even take care of creative designs to best suit your postcard campaign's message.
Area Mail Targeting
Leverage our area mail tool to target specific neighborhoods based on demographic data and check the availability of discount zones. You can also call 1-844-222-4769 to have Grow Mail's marketing consultants to help you with your campaign.
Increase ROI from Your Postcards
Discount zones lower your campaign's cost of customer acquisition by mailing marketing postcards for less. Marketing consultants are available to help you identify the right metrics to evaluate your campaign and prove it's return on investment.
We regularly help clients optimize targeting based on demographics and your existing customer list. Plus, we even help monitor return of investment with call tracking, landing pages and reporting so that you know your postcards campaigns generate ROI.