Overview of EDDM Size Guidelines
It's confusing for a marketer to choose the right sized postcard for an Every Door Direct Mail campaign. We've put together this primer on the EDDM size guidelines to make it easier to pick a standard postcard size for your marketing campaign.
A mail piece's dimensions and weight can affect a campaign's class of mail and postage rates. The United States Postal Service's Domestic Mail Manual is over 1,300 pages long and isn't necessarily an enjoyable read. Following these notes regarding eddm size guidelines will make sure you're not caught by surprise at the post office.
EDDM Retail's Size requirements
The USPS requirements state that postcards mailed through Every Door Direct Mail need to meet the following guidelines:
Minimum Size: Be greater than either 6 1/8 inches high or 10.5 inches long on one side.

Maximum Dimensions: No side can be longer than 15 inches or 12 inches high.

Weight: Cannot weigh more than 3.03 ounces

Thickness: Must be thicker than 0.007″ and less than .75″ thick.
Postcards that do not fit within these guidelines are not eligible for EDDM rates.
Fun Fact: You can skip the first guideline for EDDM Retail if the mailpiece is larger than ¼ thick. It still must meet the requirements for maximum size, weight, and thickness. This is an interesting postal hack that we haven't seen a marketer use before. A direct mailer could potentially bulk mail floor samples or blocks of gold to everyone on a carrier route. Let us know if you want to try, and we'll partner with you on a test!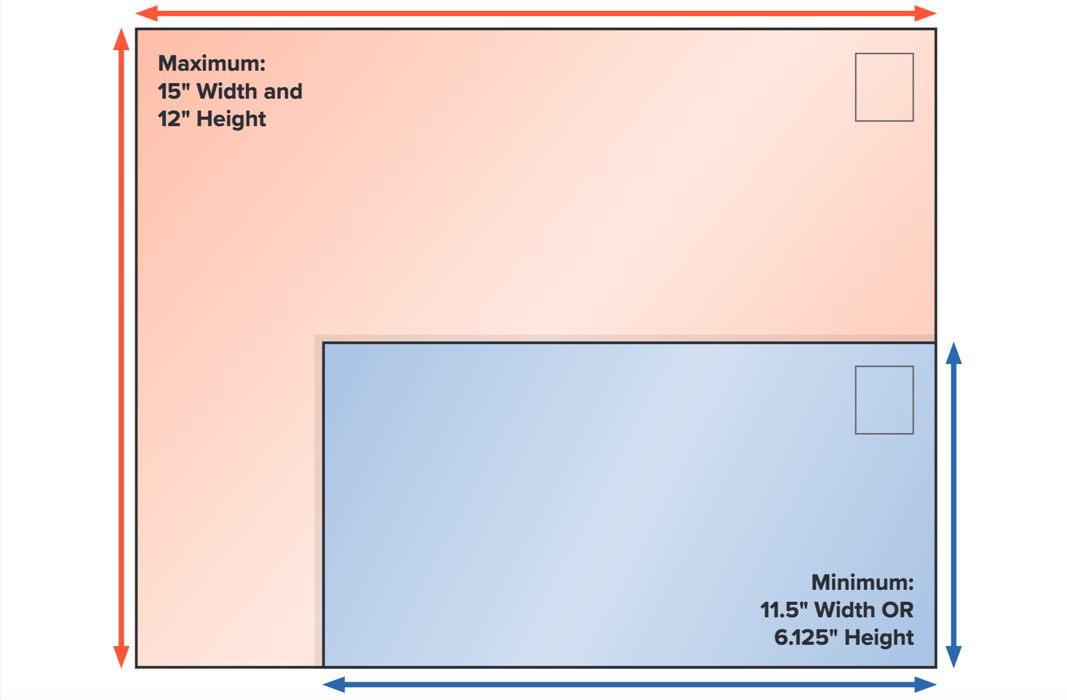 What are the popular EDDM Postcard Sizes?
More than a hundred million postcards are sent through Grow Mail's EDDM Map Tool annually. We've used anonymized data from the postcard marketing campaign to identify the three most popular EDDM sizes:
Size Doesn't Matter for EDDM Retail Rates
*Rates based on 2020 EDDM Retail Rates for 1,000 pieces
Postage can account for more than 80% of the costs for a postcard marketing campaign. So spending an extra penny on a larger sized postcard is a great way to increase your campaign's performance and lower your cost per conversion.
Can EDDM Be Folded?
Yes, you can mail a folded brochure through Every Door Direct Mail. The brochure must weigh less than 3.03 ounces and meet the minimum and maximum EDDM size requirements.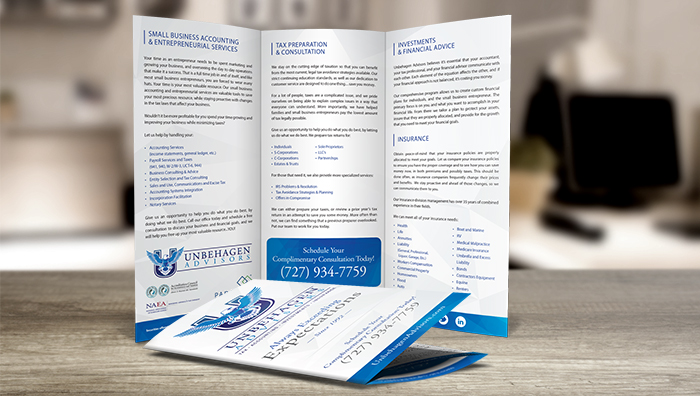 We frequently print, fold, and mail 8.5 x 11″ and 11×17″ brochures on behalf of clients. A selection of brochure templates in several different sizes are available here.
EDDM compliant postcard Templates
We've put together templates for the most popular postcard sizes. Use them as a foundation for your design to make sure that you mail postcards that are within EDDM's guidelines:
Don't have a designer or time to make your own design? You can also use one of our free postcard designs or have one of our designers take care of it for you.