Postcard marketing is one of the most effective ways to engage your audience during the busy summer months. So if you're planning to execute a postcard marketing campaign this summer, there's never been a better time to do so than right now. That's because the next postage rate increase is on the horizon. And if you aren't prepared, you may wind up spending much more than you anticipated.
For the insights necessary to begin planning your marketing budget in anticipation of the next postage rate increase, continue reading below.
When Will The Next Postage Rate Increase Occur?
The USPS is slated to increase pricing on July 9th. But the good news is that if you plan on running direct mail campaigns after that date you can still avoid paying higher costs with GrowMail. All you have to do is place your order with a GrowMail marketing specialist now to lock in the current postage rates. Failing to do so may wind up costing you big-time in the long run.
Postcards are one of the best ways to engage your audience during the summer months. Don't let the next postage rate increases on the horizon stop you from reaping the benefits of a winning campaign. The team at GrowMail has all the resources necessary, including design, to help make this summer your best yet!
How Much Will Postage Rates Increase By?
Now that you know when the USPS will increase postage rates, you're probably wondering how much they'll increase by. It's anticipated that postage rates will be increasing by as much as, but no more than 8%. While there have been multiple price increases per year in the past, most notably in 2021, it's anticipated that rates will remain the same for 2023 after the July 9th price increase.
8% may not sound like much now, but it can add up quickly. That's especially the case if you're mailing to thousands upon thousands of households. Ultimately, the best way to avoid paying them altogether is to start planning your summer campaigns with a GrowMail marketing specialist today.
What Can You Do To Prepare for the Next Postage Rate Increase?
With price increases looming, it's natural to wonder if there's anything you can do to avoid paying them. The good news is there are steps you can take to avoid paying increased postage rates this summer.  Some tips for executing postcard marketing campaigns without paying higher postage rates include:
Begin Planning Your Summer Campaigns Now
The earlier you begin planning your campaign, the better. That's because if you nail down the specifics like your design, offers and mailing audience  now, you can place your order well before the price increases  occur. And if you need help charting a course for your next summer direct mail campaigns, don't hesitate to connect with the marketing specialists at GrowMail who have extensive experience constructing winning campaigns.
Find Out If You Qualify For Discount Zones
Whenever word gets out about price increases, people naturally begin searching for every discount available. That's where an exclusive offering from GrowMail, called Discount Zones, comes into play. If you're mailing to an area that qualifies for Discount Zone pricing, you may be able to reduce the cost of your campaign significantly. Finding out if you qualify for Discount Zone pricing is as simple as entering your zip code into our map tool.
Place Your Order With GrowMail Today
Even if you don't plan on sending your postcards until August or September, you can lock in lower rates by ordering now. Time is flying by, and July will be here before you know it. So don't beat around the bush and place your order now so you don't run the risk of paying more than you need to for a winning direct mail campaign. Placing your order today also ensures that your campaign won't fall to the wayside as other priorities arise this summer. All you have to do is provide us with the details, and let us get to work!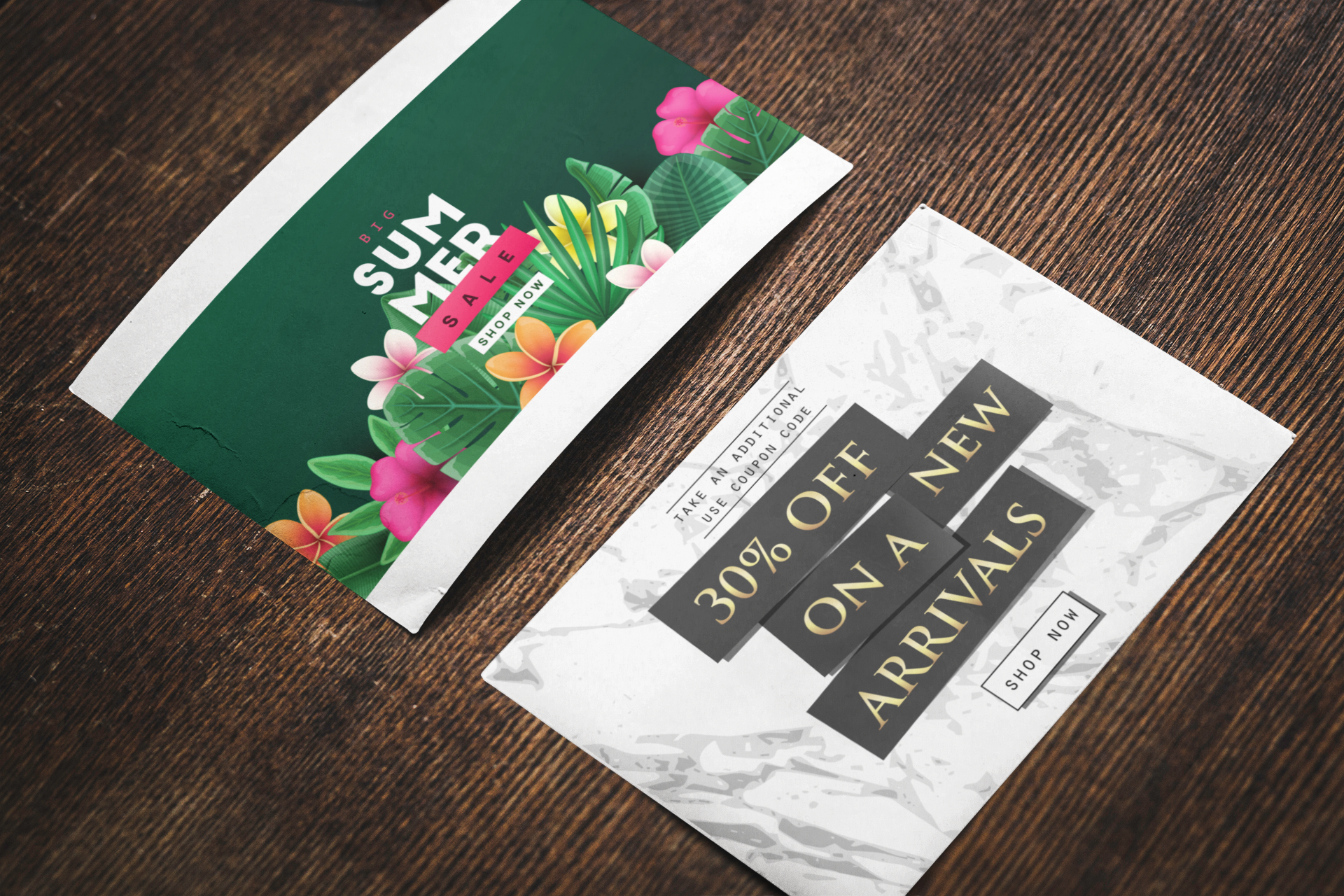 Don't Let the Next Postage Rate Increase Stop You From Sending
Even though nobody likes to hear about postage rate increases, you still shouldn't let that stop you from taking advantage of marketing by mail. That's because even when the price increases take effect direct mail will still be one of the most affordable, effective ways to connect with your audience. And the summer months are the best time of year to send postcards for a variety of reasons. So don't miss out on your chance to make this summer your best yet. Get in touch with the marketing specialists at GrowMail today to lock in your order so you can avoid the next postage rate increase.