One of the biggest pain points for marketers is watching other teams take credit for new revenue coming through the door. Everyone notices when a new campaign gets launched, but your colleagues might soon lose track of who's coming in from your marketing efforts. That's when having a lead attribution strategy comes in handy.
Ways to Track Your Direct Mail Lead Attribution:
Recently, we discussed tracking your direct mail leads so you can prove ROI from your campaigns, make data driven decisions, and most importantly, get credit for your work. Today, we'll break down the benefits of tracking lead attribution and how you can use the data to successfully guide future projects. Some of the most effective techniques for tracking lead attribution include:
Landing pages are the most effective way to generate and convert leads because they can be built to include lead magnets or contact forms to collect information. These contacts have high intent and are serious about becoming a paying customer. 
With automated personalized direct mail, you can even make a personalized landing page for each recipient and print the URL on your collateral. 
Create short URLs that are easy for your DM recipients to access and are trackable. This helps them get to your landing page quicker and gives you data on total traffic so you can analyze conversion rates. 
You can achieve this by working with an expert team or DIY with a resource like bitly.com. 
QR codes are easy to create and they give your readers a physical way to bridge the gap to your landing page. You can also offer promotions and other incentives for scanning. 
Talk to your GrowMail Marketing Specialist about ways to use QR Codes or DIY with qr-code-generator.com. 
Coupon codes can be generated for your store, website and even taken over the phone. Unique coupon codes are great for companies that have high call volumes because those call-in customers can be attributed upon usage of the code. 
You can incorporate them into your lead magnets, contact forms and shopping carts and your customers will get instant gratification!
Set up a dedicated toll-free number that redirects to your business line or subscribe to a service with a call software company that reports analytics. Along with landing pages, GrowMail offers call tracking with marketing campaigns at low costs.
Learn more about these methods in our recent post, Tips for Tracking Direct Mail Leads. 
Benefits to Tracking Lead Attribution:
Tracking lead attribution could help your organization for dozens of reasons. Here's how:
When you give your direct mail recipients an easy next step and a personalized experience, you'll see lead volume and lead conversion rates skyrocket. 
This is because it causes less friction for the consumer to begin their customer journey. Finding a vendor from scratch can be tiring and risky, which is why direct mail is one of the highest converting marketing channels. 
An additional benefit is that the leads that come in through your landing pages will be easy to segment, nurture and distribute to your sales teams.  
Without great data, teams are left making campaign decisions based on intuition, playing a guessing game when it comes to ROI. In some cases, marketing and sales teams battle over who should get the credit for recent revenue success. 
When you have a reliable lead attribution system, you're no longer taking a shot in the dark. Sales and Marketing leaders can work together to make data-based decisions, correct mistakes, and double-down on wins. 
Campaign Reporting Metrics That Go Deeper
GrowMail makes collecting better intelligence that goes further than just tracking campaign success simple. That's because GrowMail offers landing pages that allow you to quickly and easily understand the types of visitors that are converting. This allows you to really maximize your targeting. 
A/B Testing for More Conversions
If you're working with a partner like GrowMail, you'll be able to test different options for landing pages to see which one performs better. This will help you optimize your results in real time as you see what kind of language or design has better conversion rates. 
Seamless Tool Integrations
You can integrate your GrowMail landing page with tools you already use like MailChimp, Salesforce, Marketo, AWeber, Constant Contact, Google Analytics and KISSmetrics. This automates the lead attribution process so you distribute them to sales and convert them even faster. Depending on the CRM you use, some have even deeper automations that make the process seamless.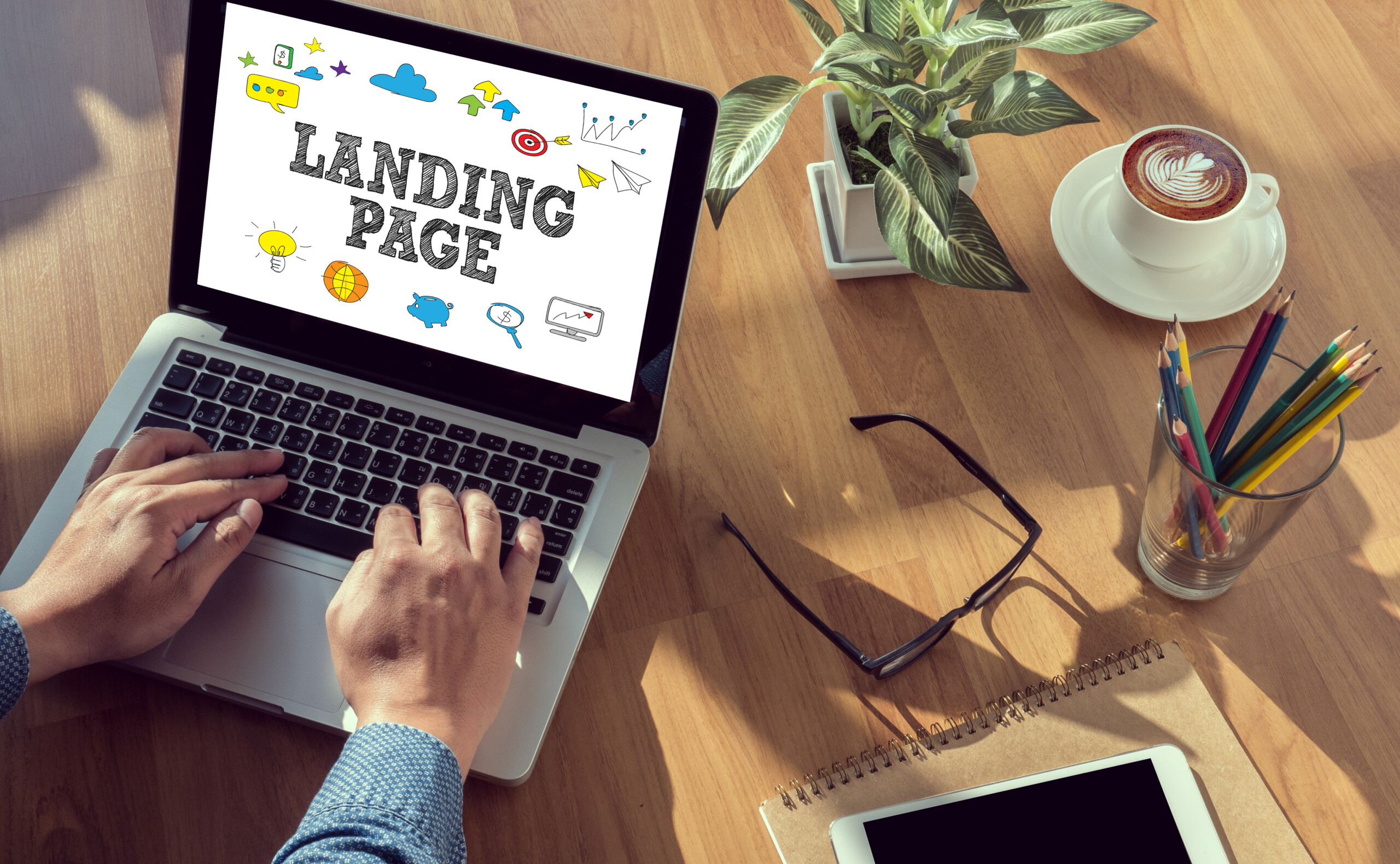 Why You Should Track Your Lead Attribution With a Landing Page From GrowMail:
As you can tell from the list above, URL shorteners, QR Codes and Promo Codes all guide your future customers to the same place – your landing page. 
Their experience once they've decided to visit the page is going to be a pivotal moment in their journey into business with you. A strong page that represents your brand with expertise and authority will have a positive influence on that decision. A lazy landing page that's hard to navigate is going to have the opposite effect. 
What Happens If You Don't Have an Effective Landing Page: 
Some companies try to take a short cut by using their homepage as their landing page for their marketing campaigns. In a lot of cases, they'll use a pop-up on their homepage referencing the promotion. 
This decision can be costly as it doesn't build urgency, present value or guide next steps. You might lose some visitors who otherwise would have converted. Or lose tracking abilities from leads since that'll work around the pop-up. Create lead magnets, not lead repellents. 
Unsure how to build the perfect landing page for your audience? If so, our consultants at GrowMail are ready to guide you. 
Include a GrowMail Landing Page in Your Next Marketing Campaign
These methods of tracking leads from direct mail, gives marketers the same benefits from other channels like social media. When you're ready to execute your next marketing campaign, GrowMail offers everything you need and more. 
Our marketing consultants have 20 years of experience delivering results with our full suite of marketing solutions. If you're ready to begin getting more results from your marketing efforts, book an appointment with a GrowMail marketing consultant.
Learn more about how we help set up the perfect landing page for your campaign by scheduling a free consultation with one of our marketing specialists today!
Book an Appointment With a GrowMail Marketing Specialist Today!