Traditional direct mail advertisements earned the nickname, "junk mail," because it lagged behind digital marketing in targeting and lead tracking. Worst of all, it filled all our mailboxes with spam. 
But top vendors like GrowMail are using databases, artificial intelligence (AI) and automation to challenge the status quo.
These capabilities allow companies to automate direct mail campaigns and personalize each piece. Doing so provides the same benefits of digital marketing in the physical world, making the mail we receive more meaningful. 
In this article, you'll learn why it's important to understand automated personalized direct mail and how you can use it to maximize ROI for your campaigns.
Why is personalized direct mail still important? 
According to Forbes, direct mail marketing remains one of the most effective advertising strategies to target your demographic and increase traffic at your business. The Data & Marketing Association revealed consumers engaged with 91% of direct mail, and recorded a 9% average response rate in 2019. These numbers are only going up with the strategies outlined below.
What is personalized direct mail? 
Personalized direct mail is the process of using data to change the print on your piece of mail to address a specific individual. This could range from basic personalization like first and last name, but can get more complex to personalize even headlines, graphics and offers. 
For example, you might want to use their name in the headline and mention something about their specific area: 
"Hey Smith Family, we're saving North Denver 50% on AC repair this year!"
Using this strategy makes your marketing efforts seem much more personal, like you took the time to send a personal offer to each of your prospects. This special touch is exactly what it takes to distinguish your offer from the junk mail that clogs mailboxes daily.
What is automated personalized direct mail? 
Automated direct mail removes the manual process and guesswork of traditional direct mail,  making it possible to automatically execute your campaign without having to start from step 1. 
For example, if you work with a vendor who offers Application Programming Interface (API), you can set up systems that integrate with your CRM, like Salesforce or Quickbooks, to automatically send mail based on a specific action. 
When you combine automation and personalization, you really see the power of modern mail marketing.
Benefits of Automation + Personalization: 
Higher conversion rates
Companies that capture more value from personalization grow faster. Mckinsey reports that companies that excel at personalization generate 40 percent more revenue from those activities. 
Improved brand recognition
Customized touchpoints raise brand awareness and create a unique relationship with customers to make them want to continue business and buy into upsells. 
Happier customers
Email and digital ads are low-cost for a reason. They have some of the lowest conversion rates as consumers are flooded with content online. Getting a physical note in the hands of your audience is a sure fire way to stand out. 
Lead attribution Tracking
With other marketing channels, it could be tough to track where your leads are coming from. There's no way to know if a website visitor, for example, saw your billboard or your instagram ad. With GrowMail, there are multiple ways to track lead attribution and measure ROI from your campaigns.
5 ways to personalize: 
Name
Use their name on the mail piece to make it known that it was meant for them specifically. With so many Every Door Direct Mail pieces in everyone's mailbox, the personalized ones will stand out. 
Personalized direct mail offers
Customer's purchase history, price points, and seasonality are valuable data points when personalizing your direct mail. You can send them something that speaks to what they buy and when they buy, instead of sending a one-size-fits-all piece that doesn't appeal to any specific individual. 
Address
You can target specific areas by location, state, city or zipcode. You can get even more granular by targeting routes near stores, offices, or other key locations that make sense. This helps ensure that you're getting the most bang for your buck with recipients. 
Age
If you work in a business that targets audiences based on age, such as young families or senior citizens, make sure you work with a vendor who has access to that data and can help with your targeting. 
PURLs and landing pages
Many companies are going as far as using names in a personalized URL that directs recipients to a personalized landing page with information they'll be most interested in.
This is also valuable for lead attribution, as you can set up triggers that alert your CRM when the page is accessed.
Learn more about PURLs and landing pages on our blog, Tips for Tracking Direct Mail Leads.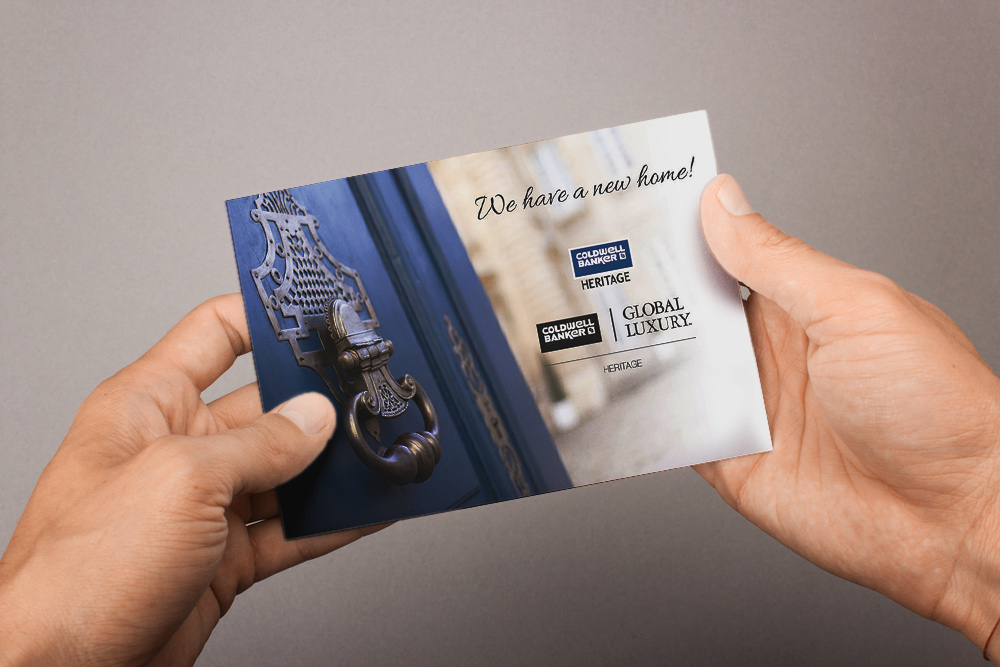 5 Ways to automate personalized direct mail: 
Thank you letters 
When your business earns a new customer and adds them into your system, your API can trigger to automatically send a thank you letter with a referral incentive. This helps drive retention by showing customer appreciation and increasing referrals. 
Tip: If your business is looking to win more positive Google reviews, you can swap out the referral incentive with an invitation to leave a review. 
Win-back campaigns
You can set up automations to send promotional mail to ex-customers who have been inactive for a certain amount of time.
Example: 
"Stacy, we miss you. Sign back up today and save 50% using promo code 'Stacy50.'"
Celebrations/holidays
Send customers an appreciation postcard after one year of service or send them a thoughtful holiday card to let them know that you value their business. Combine this with a special promotion for an upsell opportunity and watch new revenue grow. 
Seasonal
If you work in a seasonal business like Landscaping, you can trigger automations that immediately mail all of your past customers with reminders to schedule service right in time for summer.
Personalized direct mail offers
Work with your vendor to automate special coupons based on purchasing data. This type of mail usually offers new products or services based on their preferences and behavior. 
You can also use this same strategy for folks who are shopping the website but haven't made a purchase, or have abandoned their shopping cart.
Conclusion
Elevate your direct mail campaigns and grow your business with the right strategies and partner. When you're ready to be a part of the evolution of modern mail marketing, connect with GrowMail. GrowMail offers everything you need in your next direct mail partner and more. Our marketing consultants have 20 years of experience helping marketers get results with our full suite of marketing solutions. If you're ready to begin getting results from your marketing efforts, book an appointment with a GrowMail marketing consultant.
Book an Appointment With a GrowMail Marketing Specialist Today!