We've all experienced it. Walking to our mailbox, sifting through the postcards and letters, only to find pieces that fail to grab our attention due to poor design. It's a universal experience and an issue we're passionate about addressing at GrowMail by introducing free direct mail templates!
As advocates for creating direct mail campaigns that lower customer acquisition costs and are as trackable as digital marketing campaigns, we understand the critical role that design plays in ensuring their success. That's why we're taking matters into our own hands by eliminating much of the heavy lifting associated with designing a direct mail campaign. To find out how GrowMail is easing the process of executing direct mail campaigns, continue reading below.
Why is GrowMail Providing Users With Free Direct Mail Templates?
Traditionally, design has been one of the biggest barriers of entry for running an effective direct mail campaign. It's a hurdle that can deter many from even getting started. But we believe that high-quality design should not be a privilege limited to a select few with deep pockets or design expertise.
Therefore, we are excited to announce that GrowMail is now offering Free Templates!
We've gathered our knowledge and experience from sending millions of postcards and letters and used these insights to create a selection of the best-performing designs. We are now sharing these designs with you, for free. Our vision is to empower every marketer, regardless of their design background, to create captivating and effective direct mail campaigns.
The right direct mail campaign could have an undeniable impact on your business. And we would hate for anyone to miss out on the potential of direct mail just because they aren't stellar designers. On the other hand, it's no secret that marketing teams are busier than ever nowadays. By introducing free templates, marketing teams that previously didn't have the bandwidth to design their own direct mail pieces can now easily navigate to our free templates page and download a premade template of their choice.
What You Can Expect From GrowMail's Free Direct Mail Templates
By offering these ready-to-use templates, we aim to enable you to launch better postcard campaigns faster. Instead of starting from scratch, you can now build on designs that have proven to be effective and appealing. This is not just about saving time—it's about boosting your marketing effectiveness and efficiency.
We are also pleased to share that our designs will be available in multiple file types, ensuring you can use them with your preferred software—be it Photoshop, InDesign, or Paint.
Furthermore, if you are sending a campaign through GrowMail.com, we're happy to customize a template for free as part of the campaign. No design expertise required! We are committed to your success and are eager to offer this extra level of support to ensure your campaign resonates with your audience.
At GrowMail, we always strive to leverage technology to empower every person and every organization to achieve more. We believe that these free direct mail templates embody this mission by breaking down the barriers to effective direct mail design.
More Ways GrowMail is Simplifying the Process of Designing Your Next Campaign:
Best Practices and Advice Based on High Performing Campaigns:



Having more than two decades of experience executing direct mail campaigns that yield results gives us the insights necessary to know what works. And our team is eager to leverage our expertise for you on any of your upcoming direct mail campaigns. It doesn't matter if you've never mailed before, or if you have extensive direct mail marketing experience. Our creative and design team will work tirelessly to help your vision come to life while delivering the guidance necessary to exceed your goals.
Logo Design and Creative:



Perhaps you're growing tired of the same branding you've been relying on, and it's time to switch it up. Taking on the task of a rebrand can be daunting though, especially when you already have a full plate of responsibilities. So if you're considering making changes to your logo or brand prior to executing your next campaign, don't hesitate to let GrowMail take the wheel. By allowing the design team at GrowMail to update your branding, you'll have the freedom to spend your time worrying about your more pressing responsibilities. 
Tracking & Reporting On All of Your Campaigns:



Your design is one of the most critical aspects of your next campaign. But if you don't track your campaign performance, you won't be able to make the necessary design changes to get better results on your next campaign. That's why GrowMail provides users with various tracking methods that can be used to gauge the performance of campaigns. The tracking options GrowMail offers includes QR codes, landing pages with unique URLs and tracking phone numbers. Each method provides insights that are capable of helping you make informed decisions regarding future marketing initiatives.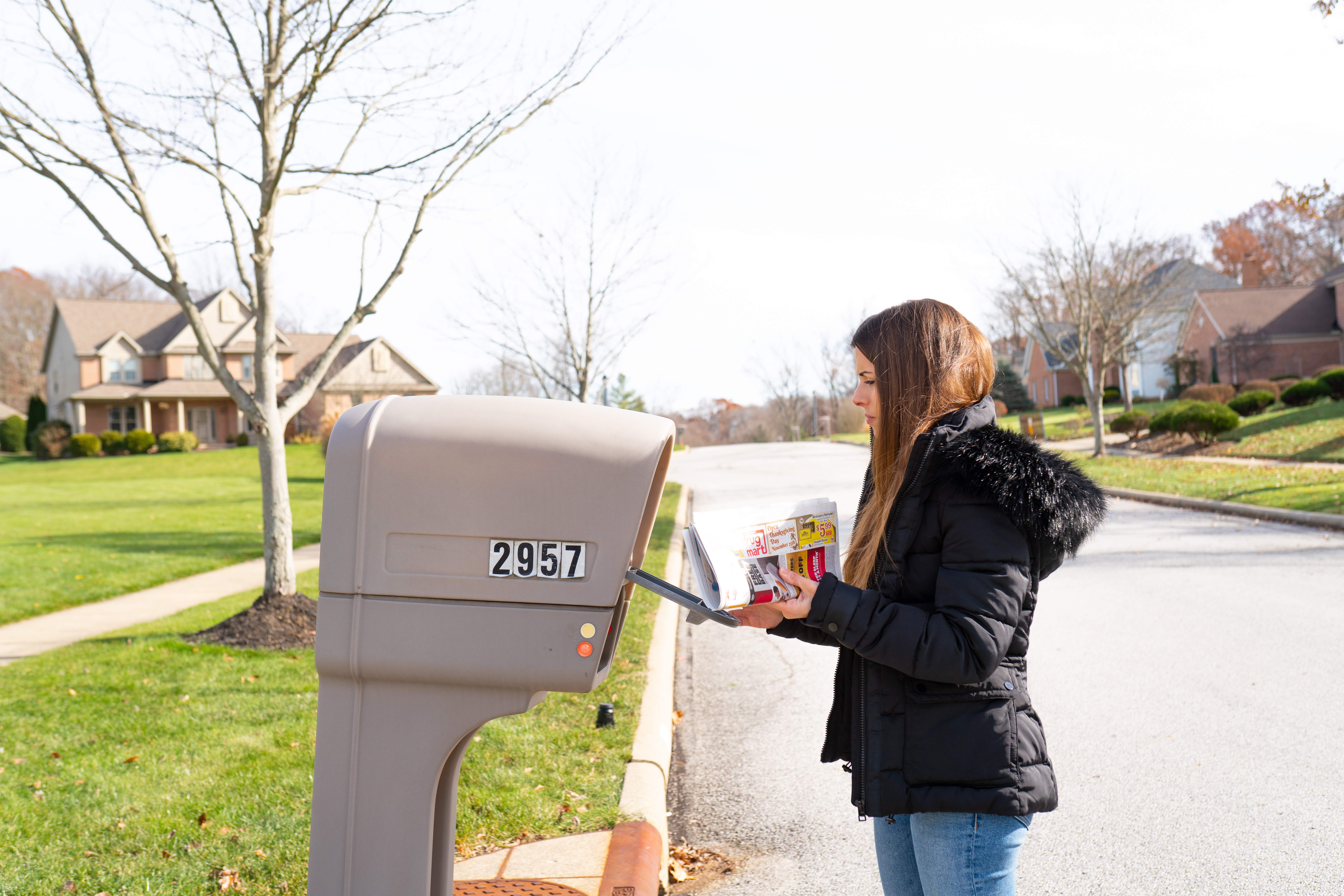 Essentially, we aren't stopping at just offering users free direct mail templates. GrowMail is going above and beyond to ensure users understand that design is just the beginning. Our dedication to providing users with industry-specific best practices, along with the ability to track the success of their campaigns, allows us to position our users for long-term success with direct mail. By providing logo and design along with free templates, marketing teams no longer have to worry about areas that may not be their core focus. This is another step in making direct mail campaigns easier to execute than you can imagine.
Start Leveraging Free Direct Mail Templates From GrowMail Today!
Thank you for being a part of our journey, and we can't wait to see the fantastic campaigns you'll create with these new resources. Begin your next campaign with our free direct mail templates today by scheduling an appointment with one of our knowledgeable, friendly marketing specialists below. Getting your next direct mail campaign up and running doesn't have to be time-consuming or difficult. Find out why so many businesses continue marketing with GrowMail by having a free consultation with one of our team members today!