When it comes to your Cyber Monday marketing strategy, the temptation to focus most of your attention on your digital strategy will be tough to resist. But shifting some of your focus towards direct mail has the potential to make this Cyber Monday your best ever. After all, the best holiday marketing campaigns are the ones that keep customers coming back all year long. If you're unfamiliar with direct mail campaigns, you may not be aware of how impactful they can be for converting leads and keeping them. Some best practices for getting the most out of direct mail ahead of Black Friday and Cyber Monday include:
Include User Generated Content In Your Cyber Monday Marketing Direct Mail Campaigns
Your audience will likely be inundated with so much advertising this holiday season that eventually it will all begin to blend together. Since that's the case, you'll need to include content in your mailer that breaks up the monotony. And nothing helps spice up your mailers, and bring them to life better than user generated content. Some examples of user generated content you can leverage in your direct mail campaigns include:
Ratings and Reviews


Nowadays, it's hard to find consumers that don't read ratings and reviews prior to making a purchase. Including ratings and reviews in your campaigns allows you to showcase everything other customers love about your brand. And, that positive message regarding your brand comes from a source they can trust: other customers.
Social Media Praise/Mentions


It's no secret that social media platforms like Instagram and Facebook have become crucial touchpoints in customer buying journeys. If you're active on social media and your audience is actively engaging with your content, that's great! But the next step is to bring the conversation into the mailboxes of your audience. Featuring a positive social post from a loyal customer on your mailer could inspire recipients to visit you online to learn more and eventually buy from your brand.
Customer Photos


For lots of people, seeing is believing. You could craft the perfect offer, along with an awesome sales pitch but it still wouldn't matter without photos. By including photos of customers using your products or services you could eliminate much of the reservations some recipients may have about giving you a shot. 
The right design, along with content directly from your happy customers are part of the winning formula for your campaign. If you need help designing your mailer, GrowMail's talented creative team is glad to help. You can get started by choosing a template from our library of free direct mail templates, or by reaching out to our design staff today!
Leverage First-Party Data to Make Your Mailers Stand Out
The data you've collected from your customers is among the most effective resources you have for conducting an effective cyber monday marketing direct mail campaign. Collecting insights from customers like where they live, what products they're interested in, or significant dates like birthdays and anniversaries, using those insights allows you to create more personalized mailers. For instance, if you have prospects that have shown interest in a hot item you could send out a mailer to your audience informing them that time is running out to buy it before the holidays. In a world filled with generic marketing messages, including personalized mailers in your Cyber Monday marketing strategy has the potential to help you exceed your holiday season expectations.

Leveraging personalized direct mail is also an effective way to get lapsed customers to shop with your brand again. Let's say you've got a segment of customers that hasn't ordered from you in about three months. You could re-activate them by sending a postcard encouraging them to purchase their favorite products for their loved ones on Cyber Monday with a small discount. And with GrowMail's direct mail api, you can automate a mailer to be sent to recipients once they reach the three-month threshold. This allows you to reap the benefits of direct mail while not having to take time away from your other daily responsibilities.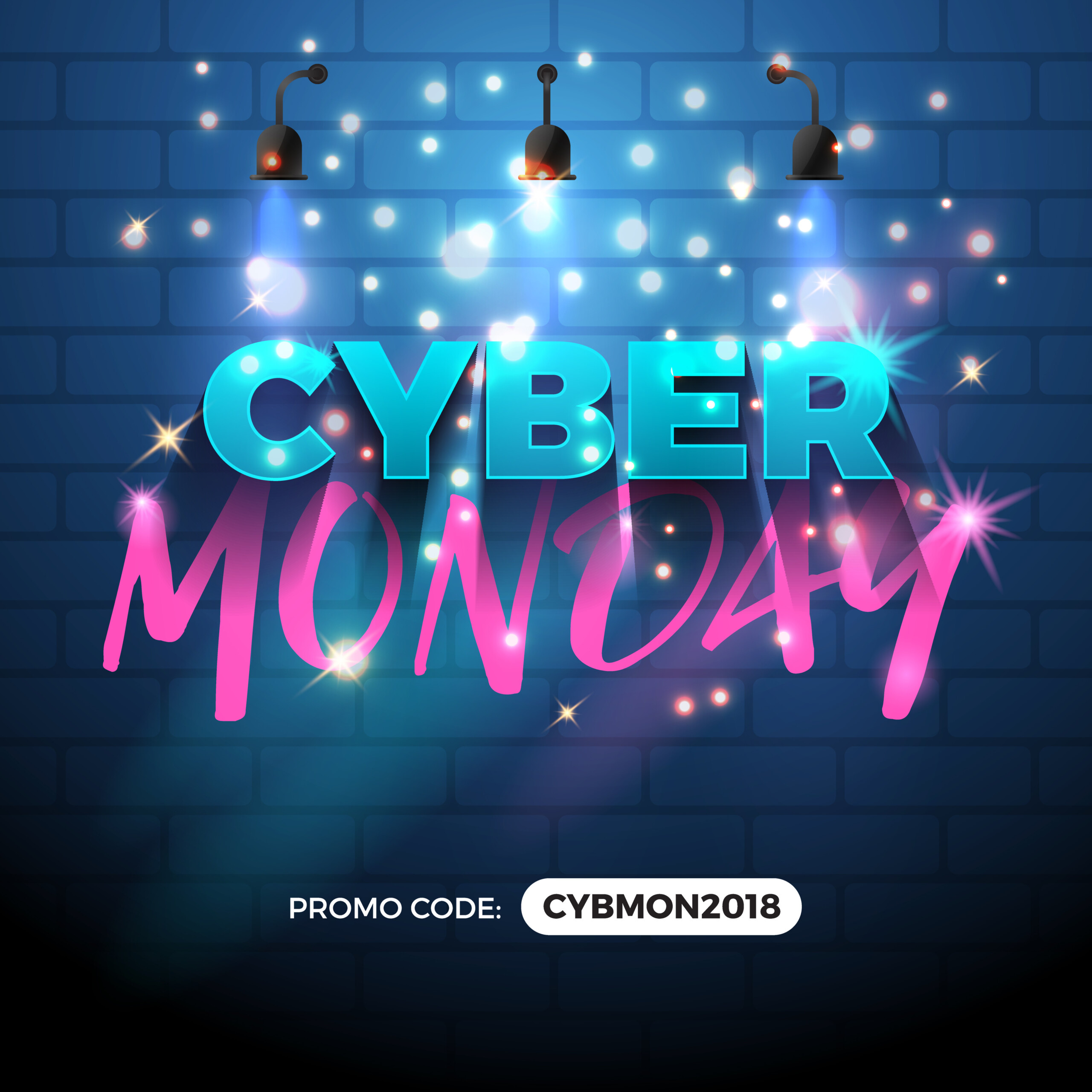 Use Direct Mail to Instill a Sense of FOMO
It would likely be a fair assumption to call the vast amount of holiday shoppers procrastinators. That's why you may need to make instilling a fear of missing out (FOMO), a sticking point in your Cyber Monday marketing plans. Fortunately, direct mail is one of the best resources available for delivering a sense of FOMO to your audience. Some tips on how you can get recipients on your mailing list to respond to your mailers with urgency include:
Include Discounts That Expire


Often enough, a discount is exactly what it takes to get audiences to begin engaging with your direct mail. But unless you include an expiration date on that discount code, it could be a while before recipients use it. Providing an expiration date gets them in the door much faster. And that increases the amount of revenue you drive during the holidays.
Make Taking The Next Steps Simple


Once your audience is interested in what you're offering, they may be looking to strike while the iron's hot. Create a seamless buying experience for recipients by taking unique action. Common suggestions include adding a QR code or unique landing page in your mailer that allows them to purchase quickly. Failing to make buying from your brand simple could potentially let recipients slip into the hands of a competitor. But using a unique landing page or QR code that recipients can shop from

allows you to track the success of your mailer.

Doing so also creates a smooth buying experience for shoppers, which may entice them to return.
Inform Recipients Why Ordering Now is a Must


Helping your customers avoid falling short of getting the perfect gift this holiday season could have a lasting impact on your business. Perhaps you know an item is selling fast, or will face limited availability as the holiday shopping season concludes. You can use direct mail to inform recipients. Doing so has the potential to earn good will with new customers, while allowing you to increase your sales volume.
Begin Planning Your Cyber Monday Direct Mail Campaign Today With GrowMail!
If you're new to direct mail, don't worry. The seasoned marketing experts at GrowMail will help you understand why so many businesses rely on it all year long. Getting your first campaign up and running is easier than you think, but you're running out of time! In order to make direct mail a focal point of your Cyber Monday marketing strategy, schedule a free consultation below. Our staff of marketing experts is eager to answer get all of your questions. Schedule your free consultation today so you can make this holiday season your best yet!